Jan Jelinek was commissioned with a work for the Donaueschinger Musiktage 2020. I assisted with the technical implementation for two installations.
Founded in 1921, the Donaueschinger Musiktage is the oldest festival for new music in the world and the most renowned of its kind in Germany.
Hyperion (4-channel composition & video installation)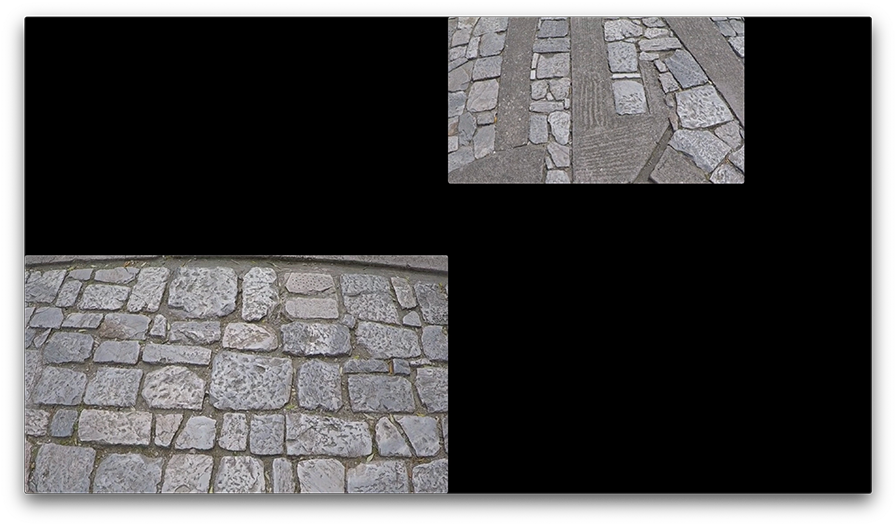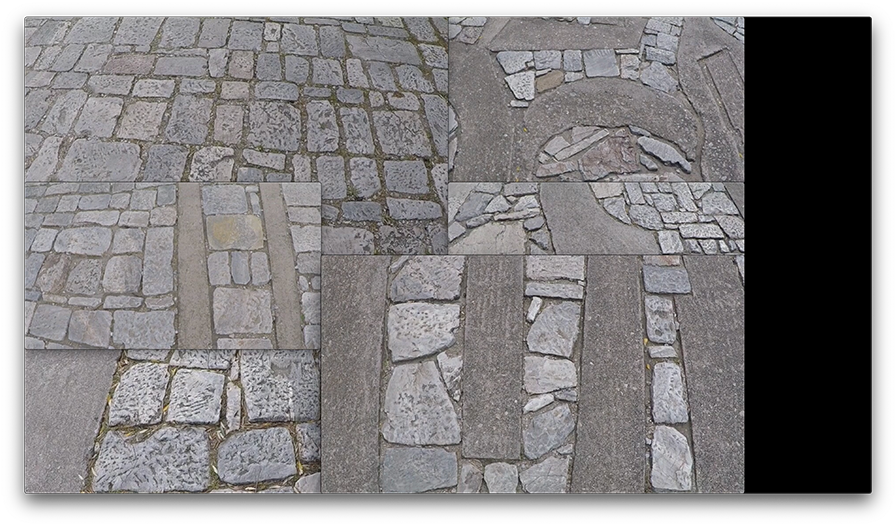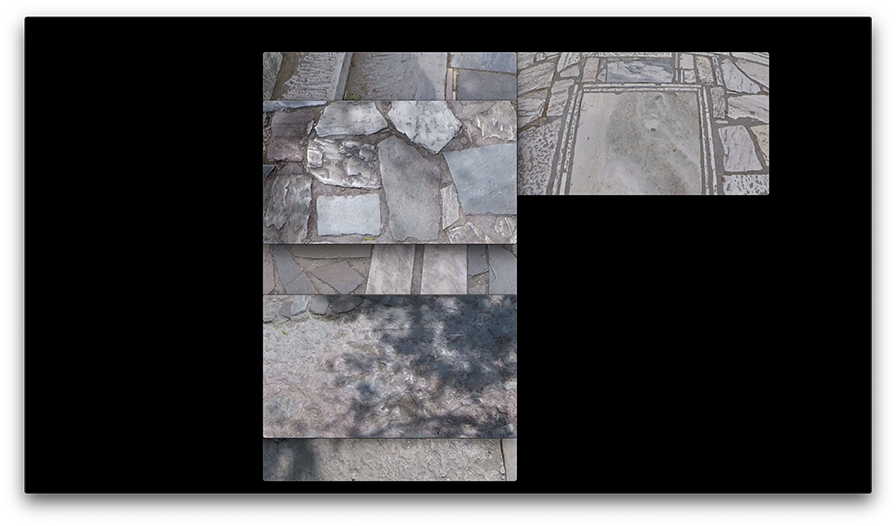 The composition Hyperion approaches the novel of the same name by means of computer linguistics, analysing Hölderlin's text for word repetitions with respective context words. The only self-contained word sequence among those that appear several times is "Eines zu sein mit Allem" ("to be one with everything"). The composition concentrates on this word pentagram, interpreting it as a distillation of the novel's content and having it spoken by an online language programme (Natural Readers, voice: Berta). By manipulating and delaying the playback speed to an extreme (time-stretch algorithms), the word repetitions of "allem", "eins" and "sein" condense into monumental reverberation artefacts.
The film installation Hyperion looks at Pikionis' stone path network, which is eclectically comprised of pieces of ancient buildings
and classicist dwellings, modern concrete and natural stone found on site. The films are directed by the composition.
A video of the film with a 2-channel mix can be seen on YouTube.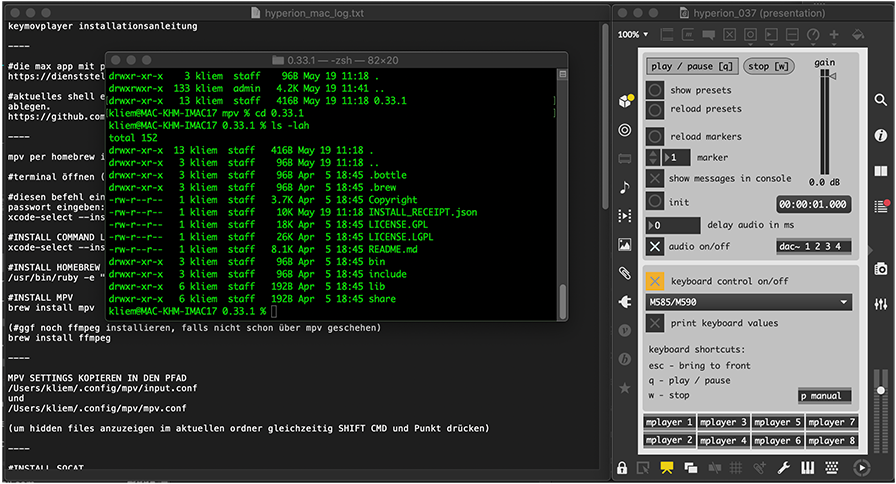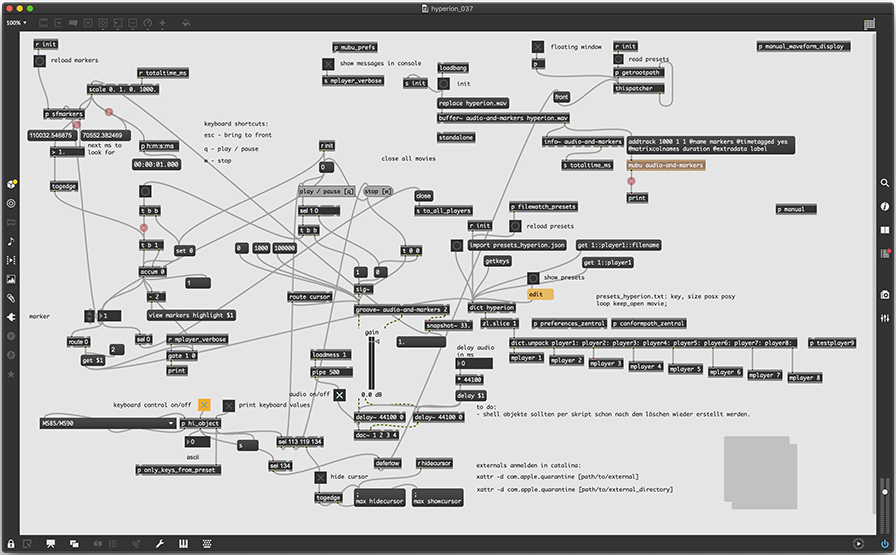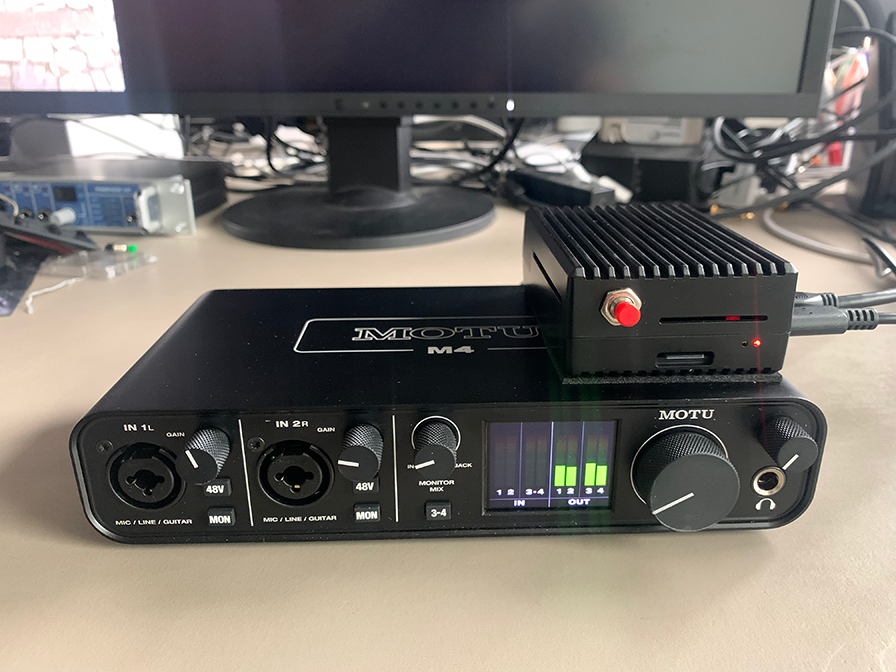 The technical part consisted of:
- Building a tool for realtime compositing of video footage synchronized to a soundtrack (Max application with scripting of shell based MPV player)
- Recording and exporting of video
- Merging of video with surround sound files (ffmpeg)
- Building a seemlessly looping HD videoplayer (Raspberry Pi 4) with synchonized playback of four audio channels (4-channel sound interface)