For the sound:frame 2012 festival Jan Jelinek and I have contributed the wide screen video Neonlicht with five channel sound.

It is part of the exhibition substructions at the MAK-Kunsthalle in Vienna.
Each of the five channels of Jans soundtrack controlled a fluorescent tube that i had installed in the inner city of Frankfurt. I recorded the tracks separately with the skyline in the background and rendered them as one large 5800 x 720 pixel canvas.
The video is being shown alternating with other contributions by Robert Henke & Tarik Barri, Herman Kolgen, Rainer Kohlberger and Depart.
Thanks to Daniel Kohl who helped me recording the video.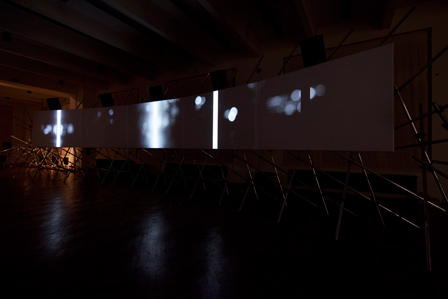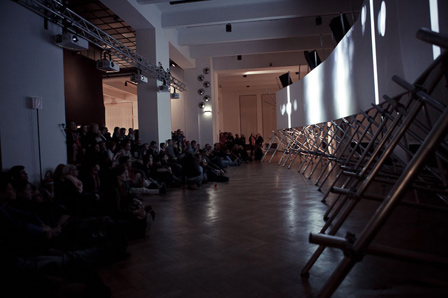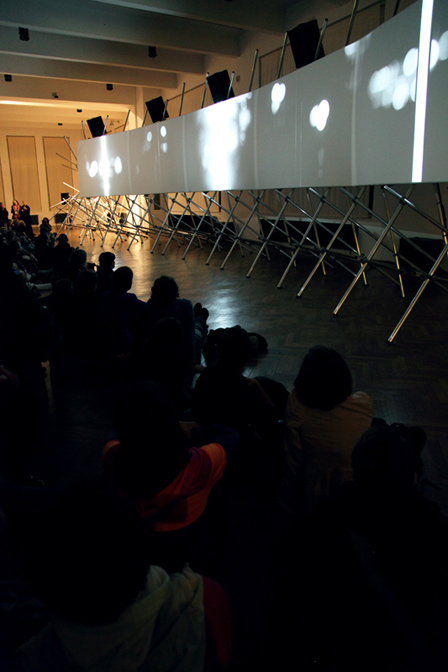 Navigation
Categories
Meta
Search
April 2012
M
T
W
T
F
S
S
« Nov
May »
1
2
3
4
5
6
7
8
9
10
11
12
13
14
15
16
17
18
19
20
21
22
23
24
25
26
27
28
29
30